Are you ready to transform the look of your home or business without spending loads of cash with architects and contractors?
If you have been considering an up-grade to your home or if you want to get notice by your clients as they drive by your business here it is a great suggestion:
Use Architectural Foam Designs to Create the mind Blowing Look!
Use Architectural Foam Designs to create arches, moldings, wall caps, columns the awesome look you have been dreaming…
Creativity is the key when it comes to using architectural foam design molding and castings to create a luxurious look in your home.
No matter how you have your walls decorated, nothing makes them stand out more than unique trims, columns, or even arches. This type of home interior design would cost more than most people want to spend decorating their home if they had to purchase them made out of wood, but what if they could get a hard foam version?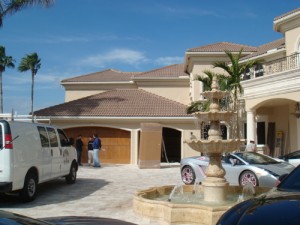 Whether you want your wall caps and window sill made with a coral pattern or a wood grain pattern, it can be done. This mildew resistant material comes in so many different styles that the hardest part is simply choosing which one you want to use.
Do you want your home to look like a Roman style mansion, or maybe just a southern plantation? If you are willing to settle for the same run of the mill trim and deco as every neighbor you have, then this isn't the place for you. If you want classical lines with unique scroll work or patterns, then you are someone who needs to browse the catalog and let your creativity take over!
Contact New Foam Design Specialist Today
Off course will be here to help you if you need it! Just call (954) 917-4406 or fill the form on the right to contact us or stop by our showroom directions here.